Kramer K5025 – K5065T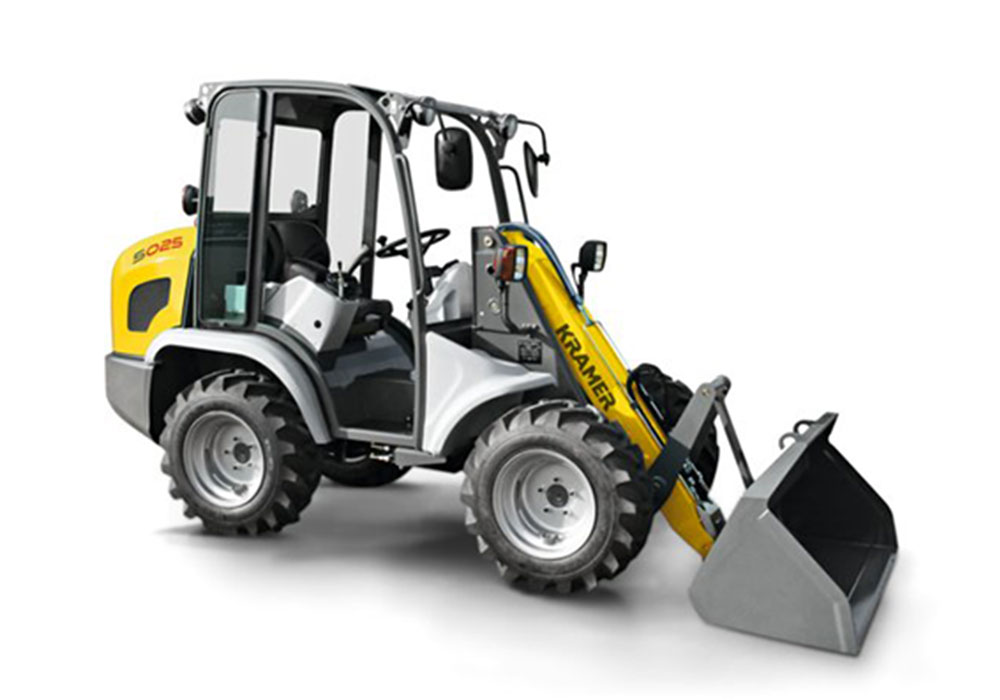 Key features:
All-wheel steering
One-piece chassis
Models include: K5025, K5035, K5055, K5065, K5065T
---
Kramer 5025-5065T – 0.25m cube buckets to 0.65m cube buckets
The compact genius among wheel loaders
The most compact wheel loader is part of the 5 series and is characterised by the time-tested and proven principle of one-piece chassis and the all-wheel steering. Due to its drive on four-wheel hub engines, the mini loader 5025 in particular attains an incomparable dynamic. At the same time, the centre of gravity sits lower, which in turn increases stability. The clearance height of less than 2 m means that, for example, work can be carried out effortlessly in underground car parks. Due to its compact dimensions and the low shipping weight, the wheel loader can be transported with a 3.5 t trailer.
---
Brochures:
Kramer Loader 5025-5065T
---
Please note: Not all equipment may be listed on our website. Please contact us to discuss your specific requirements.