Kramer K5075 – K5085T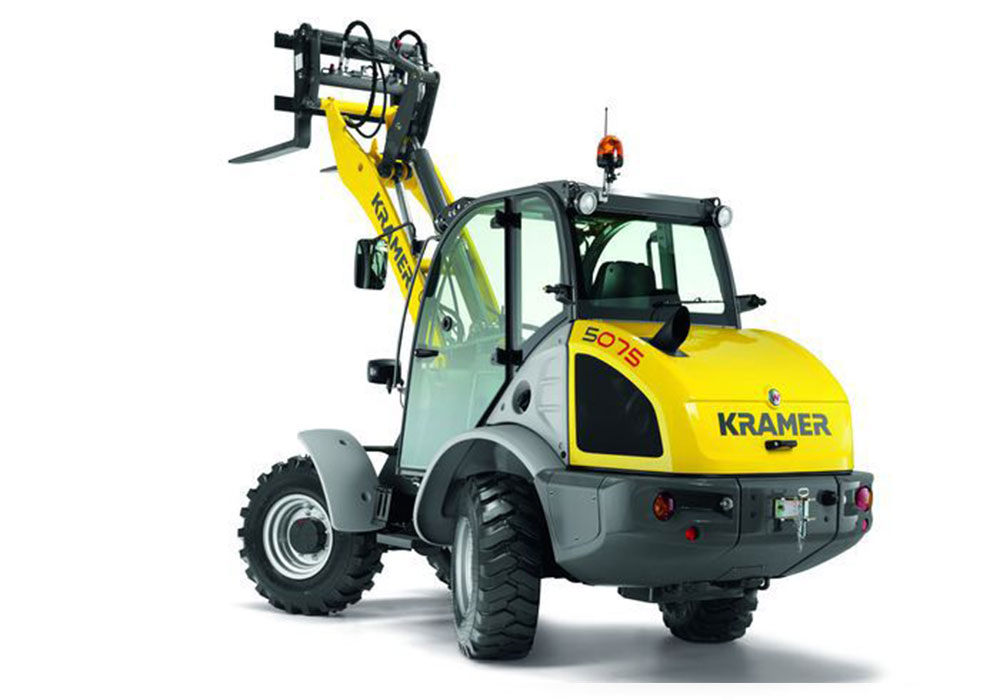 Key features:
Unbeatable manoeuvrability
Low operating weight
Models include: K5075, K5085, K5095, K5085T
---
Kramer 5075-5085T – 0.75m cubed buckets to 0.95m cubed buckets
With their particularly compact dimensions, the 5-series wheel loaders from Kramer open up a wide range of applications in all areas of the construction industry. The efficient machines impress with their dynamic all-wheel drive, high payload, unbeatable manoeuvrability and low operating weight.
---
Brochures:
Kramer 5075-5085T Brochure
---
Please note: Not all equipment may be listed on our website. Please contact us to discuss your specific requirements.