Doosan BSL20S-7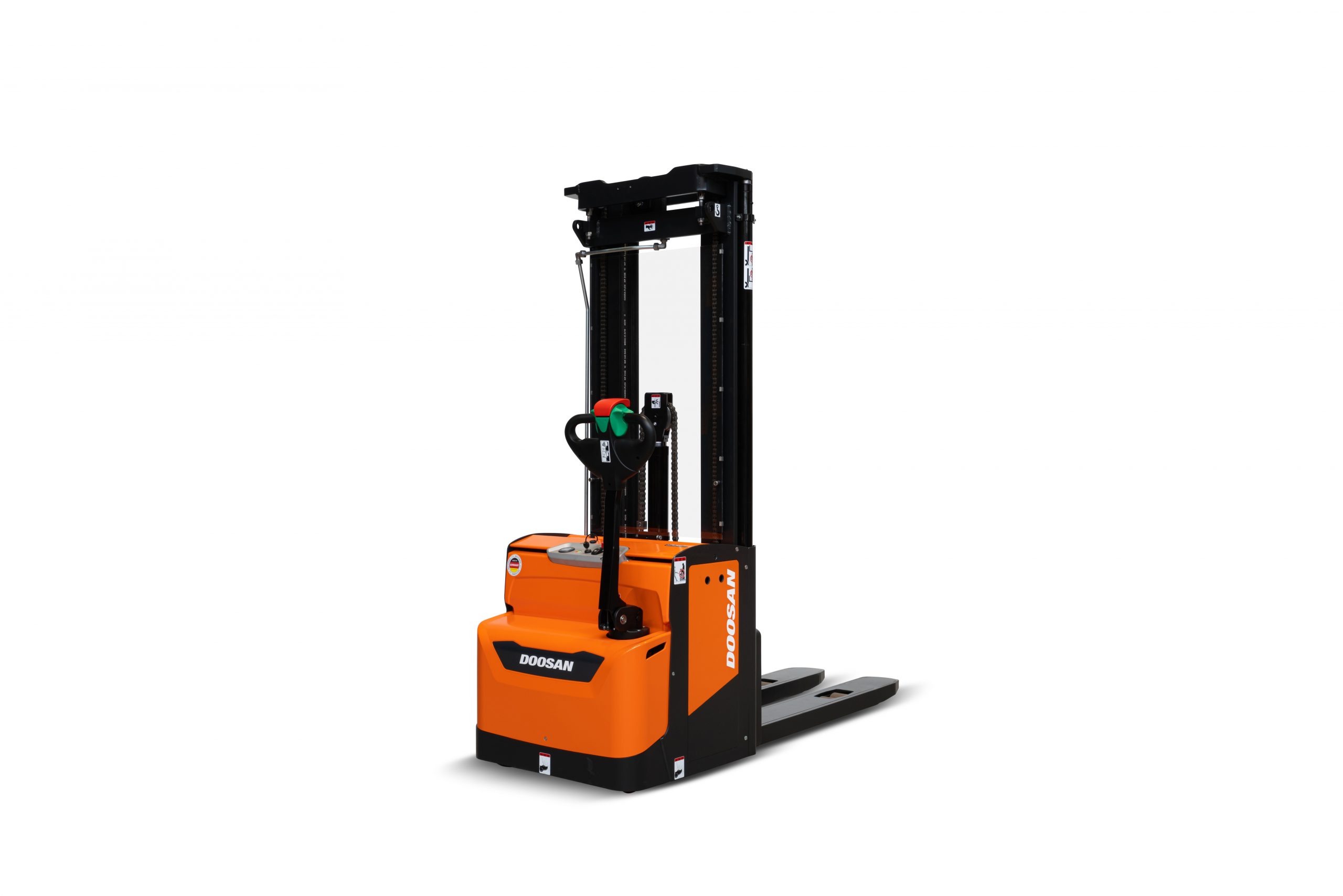 Key features:
Load capacity 2,000kg
Narrow aisle width
Excellent manoeuvrability with small turning radius
Easy cross of ramps by using the initial lift
---
Built in our German manufacturing facility, the Doosan warehouse range is manufactured in line with the Doosan ethos of heavy duty, durable, no nonsense machines. The line-up now includes a complete range of pedestrian and ride-on pallet trucks, stackers and order pickers ranging from 1.0t to 5.0t.
Operating elements
Multifunctional, ergonomical handle with integrated hand guard
Turtle mode for precise operation in small areas – also possible with elevated handle
Big rocker buttons for proportional lifting and lowering
Standard equipment
Modern AC technology for driving and lifting
Energy saving and sensitive proportional hydraulic system
Shock-free lowering of load by hydraulic damper
Tandem vulkollan load wheels
Vulkollan drive tyre
Lateral battery change
Multifunction display
---
Brochures:
BSL20S-7 Warehouse equipment brochure
---
Spec Sheets:
BSL20S-7 Spec sheet
---
Please note: Not all equipment may be listed on our website. Please contact us to discuss your specific requirements.