Doosan G40 – G55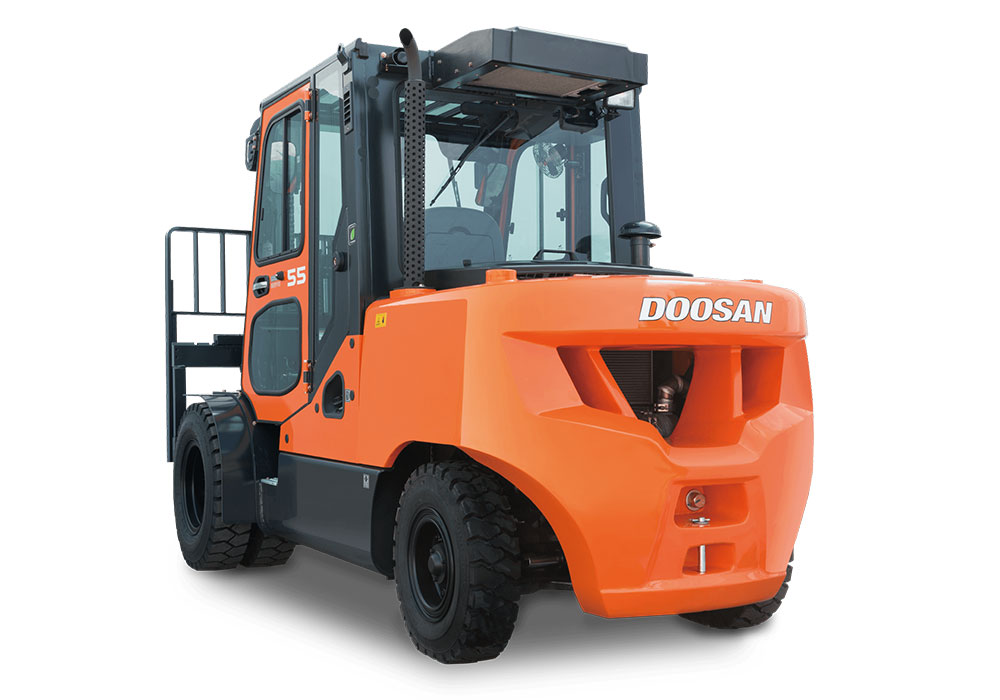 Key features:
3.5 – 5.5 tonne
Simple, powerful performance
Equipment Type:
Counterbalance

,
---
The Doosan range of 3.5 – 5.5 tonne diesel and gas powered forklifts have been designed to offer simple, powerful performance in a wide range of applications. Featuring high performance, fuel efficient engines; these trucks are designed for improving productivity and safety in your operation.
These trucks feature powerful diesel or gas engines which provide high power at low engine speeds, making them suitable for loading and unloading on ramps, where fast lift speeds are required or repetitive use is needed.
Improving productivity and lowering operation costs, these trucks increase operator comfort, feature advanced servicing features and increased performance efficiencies.
---
Brochures:
D45S-7_G45S-7_brochure
---
Spec Sheets:
G35S-5_GC55C-5 Spec Sheet
---
Please note: Not all equipment may be listed on our website. Please contact us to discuss your specific requirements.