Logitrans Logiflex ELFS Mini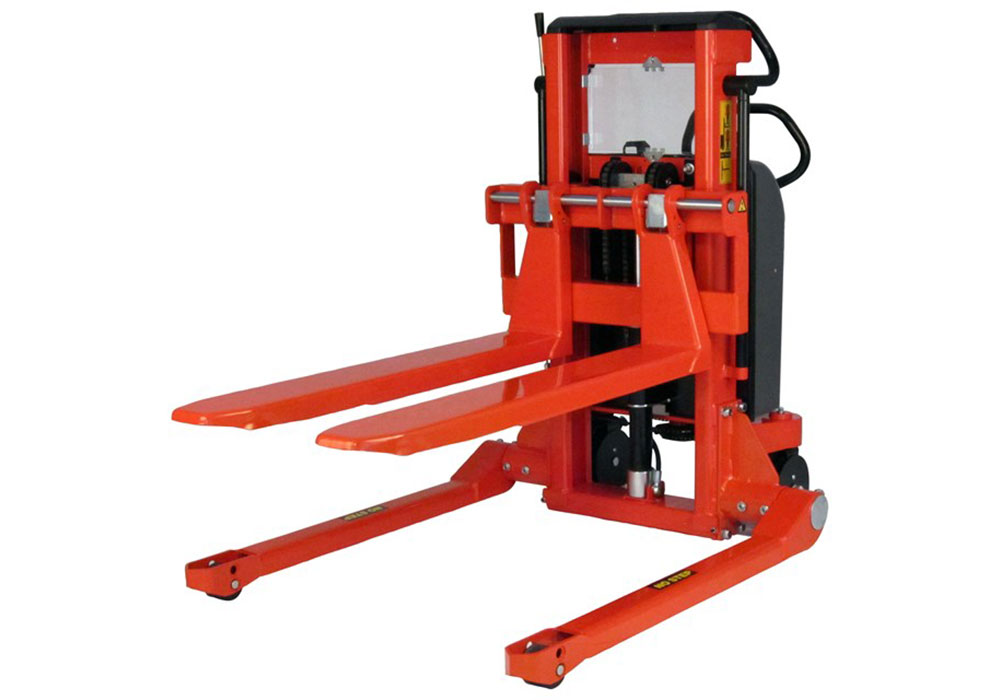 Key features:
Handling of different pallet types – also closed pallets
Many opportunities for optional extras
Adjustable forks
---
Manual Logiflex with straddle legs
High flexibility and efficiency – Logiflex with straddle legs transports, lifts and handles goods on all types of pallets – also closed pallets. Large range of optional extras ensures optimum flexibility.
The design puts focus on the safety and ergonomic working conditions of the user – Logiflex can be adjusted to the individual user, and the ergonomic correct handle ensures the user a relaxed hold.
No damage to surroundings, pallets and goods. Logiflex has an elegant design with rounded corners.
High quality is ensured through an extended test programme and in cooperation with experts in Health and Safety.
ERGONOMICS
Ergonomically correct handle
Individual adjustment
SAFETY
Transparent safety screen
Location of parking brake
All control buttons on handle
Foot protectors
Shielded chains
DURABILITY
Strong construction
Long operating life
Low maintenance costs
---
Brochures:
lfs_mini-elfs
---
Please note: Not all equipment may be listed on our website. Please contact us to discuss your specific requirements.