Doosan B40X – B50X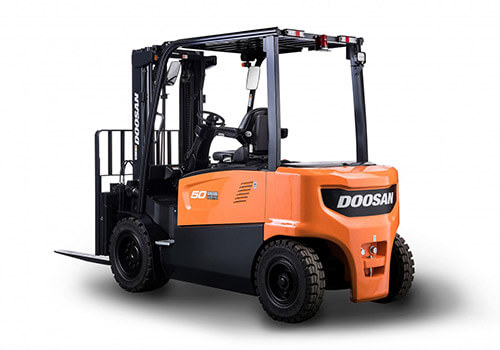 Key features:
The B45X-7 range of forklift trucks have capacities from 4.0 – 5.0 tonnes and boast an 80V AC power system, guaranteeing reliable performance in most applications and even when working outdoors.
Equipment Type:
Counterbalance

,
---
Reliability, safety and maximum productivity is what our new Doosan B45X-7 range of electric forklifts are all about. The latest technology and innovation using AC power means the ACT System (Active Control Technology) can maximise the efficiency of the motors to provide industry leading performance and drive characteristics.
---
Brochures:
Doosan_B45X-7_Brochure
---
Spec Sheets:
B40X-5_B50X-5 Spec Sheet
---
Please note: Not all equipment may be listed on our website. Please contact us to discuss your specific requirements.