Bradshaw T1200 – T2500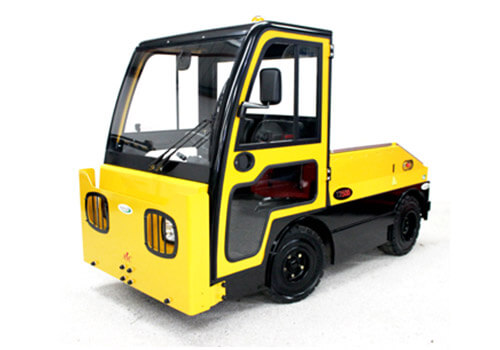 Key features:
Various body options
Safe, robust & versatile
---
Bradshaw the UK's largest manufacturer of electric vehicles for industry.
We are proud to produce some of the safest, robust, and most versatile electric vehicles in the market. With low noise levels, excellent manoeuvrability and no emissions, they can be used both inside and out.
Bradshaw has a range of tow tractors capable of towing up to 25,000kg, regularly being used in a number of applications including waste movement, towing 1100litre bins directly or with bin trailers, which we have options of 2 bin, 3 bin or 6 bin trailers.
Each tow tractor model comes with various body options such as non-cabbed and cabbed,  PVC roll up doors or slam door cab.
Safety features include operator present switch and emergency stop button, offering a great solution that is both practical, and operator friendly.
Please note: Not all equipment may be listed on our website. Please contact us to discuss your specific requirements.